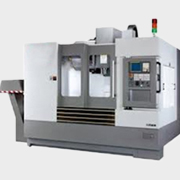 About Us
ASPIRE TOOLS is a distributor and service provider of High Quality Machines, tools and Accessories from reputed International Brand. Our Product ranges are CNC Machines, Cutting Tools, Machine Tool Accessories, Work holding Devices and Measuring Instruments. We also offers machining services for high precision components.




What We Do :

ASPIRE TOOLS is a supplier of Machines , Machine tool Accessories, Cutting Tools and Measuring Instruments
Mission :

ASPIRE TOOLS deliver innovative solutions to facilitate our customer's success in global marketplace with confidence.
Business Concept :

ASPIRE TOOLS, market High Quality products which contribute in giving Innovative solutions to our clients and thereby increasing their productivity and profit.
Products & Services :

1. CNC Machine Tools - CNC Machining Centers CNC Lathe
2. Machine tool Accessories.
3. Cutting Tools.
4. Tool Holders and Work Holding devices
5. Measuring Instruments
6. Manufacturing services